What will it be this time? Will be a new product launch? Will it be an enhanced iPod launch? Will it be Steve Jobs meeting the press? What it will be?
The buzz is growing up ahead of Apple media event scheduled Wednesday. The event will be held at 10:00 am Pacific time (1700 GMT) at a downtown San Francisco theater. But with its usual cover of mystery Apple didn't reveal what it would be about.
The invitation featured a picture of a woman in silhouette dancing with an iPod in her hand and a single line from a Rolling Stones song: "It's only rock and roll, but we like it."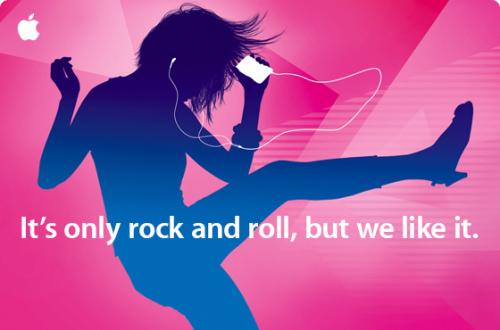 Though the reference leads to Rolling Stones, the scheduling of the event on a day when, "Fav Four," the remastered tracks of the Beatles and "The Beatles: Rock Band," a video game on the same will be released. This connection has spread the rumors that Apple will actually announce the inclusion of the Beatles in its iTunes store on that day.
Analysts has also ruled out the chance of announcing the much awaited iPad, a touch-screen tablet-sized computer that can surf the Internet and also serve as an electronic book reader like Amazon's Kindle.
Any appearance of Steve Jobs on the event is also unlikely. According to analysts, that will sway the focus from the products to how bad he looks, as the Apple co-founder and CEO has gone through a major liver transplant lately.
When rumors will heat the Sillicon valley technology blogs and fan sites, Apple may give a big surprise again on tomorrow.