Google Nexus One put to the test to find out which smartphone has a better touchscreen with iPhone. They fount iPhone has the batter display in the test.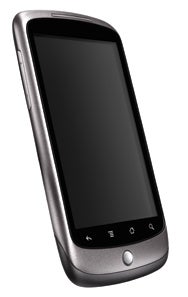 The Moto Development Group tested the touchscreen accuracy of four leading smartphones, three running on the Google Android platform (Nexus One, Motorola Droid, HTC Droid Eris) and the Apple iPhone 3GS. The tests show that the iPhone has the batter display.
In order to compare the phones, Moto developed a simple test, which involved drawing lines across the screens of all four phones using a drawing application. The tests measured the screens' accuracy depending on various factors, such as applying pressure on the screen with the full pad of the finger or just the dry corner.
Despite larger, higher resolution screens on both the Google Nexus One and the Motorola Droid, the lines drawn on the iPhone's smaller, lower-resolution screen were more accurate in these tests.
Moto's tests also highlight the phones' screen performance at the edges, where it notes that the iPhone has a sensitivity problem. The Droid Eris was named the winner in this category by the tests.
The group puts the difference in touchscreen accuracy between the four phones on the quality of the touchscreen sensor, which has to have the highest signal-to-noise ratio.
"When a manufacturer gets it right, the device tracks touch inputs almost as if they were connected to physical objects in the real world," the report claims. "Get it wrong and consumers end up with inferior touchscreen systems that are inaccurate, insensitive, and absolutely infuriating to use for typing."
Source: Touchscreen, iPhone